Published by Mod Ceramics on Mar 2nd 2023
Exclusive collection of Mod Ceramics called "CAPRI"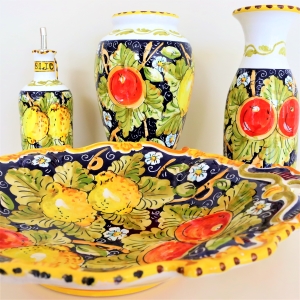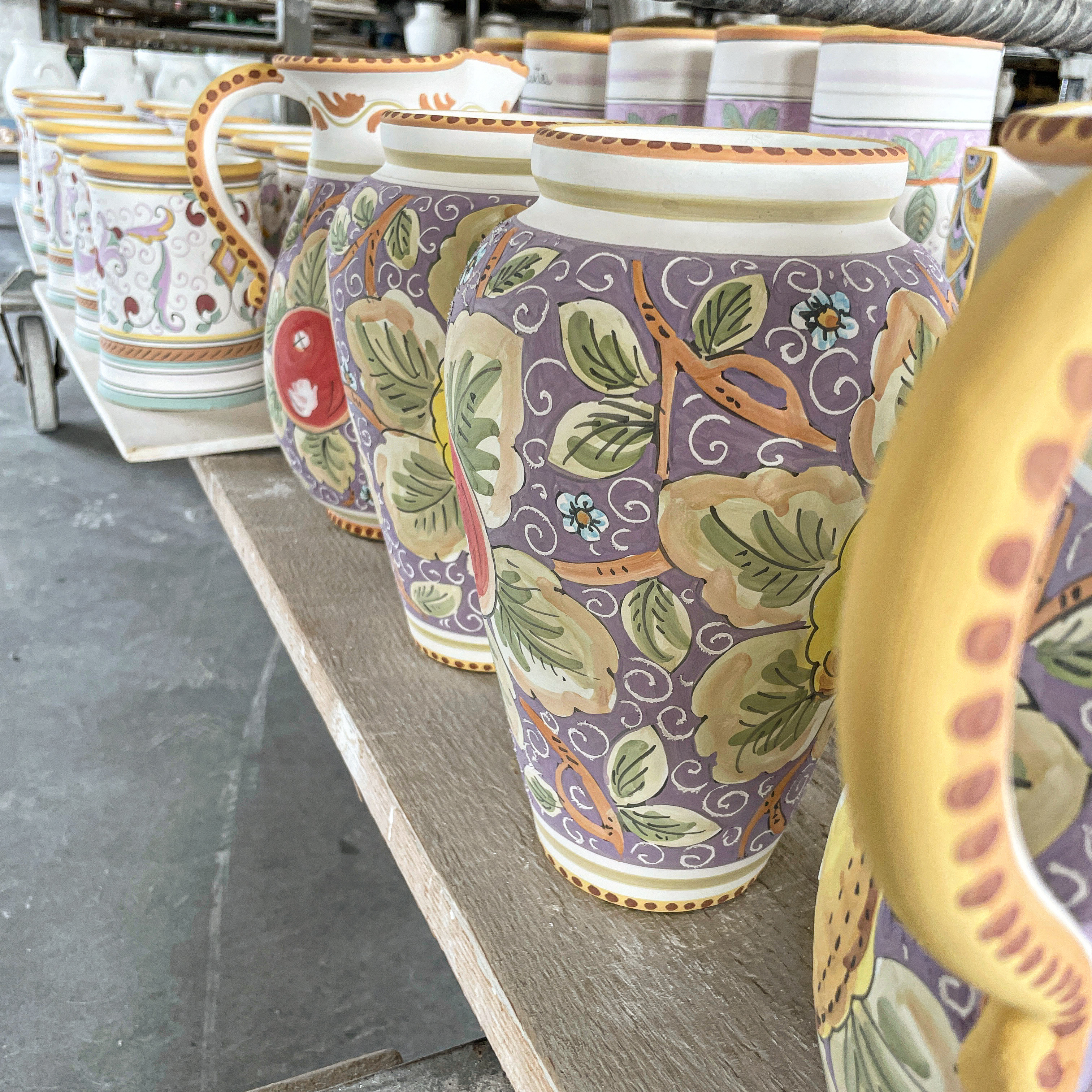 Note: In the two pictures you can see the difference and the change of colors that occurs during the firing process at about 1000 degrees that Deruta majolica undergoes (On the left is the product ready for sale; on the right is the product freshly painted by our painters)
New collection of hand-painted handmade ceramics: citrus fruits on a blue background called "Capri" One year after the online sale of our new collection of handcrafted ceramics, we can report that we are very excited about the sales and your appreciation of this product line, which until then was intended only for retailers. The handcrafted Italian ceramics in this collection have been hand-painted by skilled artisans, using bright and vibrant colors to create a design that represents the beauty of nature: citrus. The collection features a beautiful deep blue background, reminiscent of the sky and sea of our beautiful island. In the center, we find colorful citrus fruits such as oranges and lemons, representing the freshness and vitality of our magnificent land, Italy. Each handmade pottery is a unique work of art, created with care and attention to detail. Each painting is created using traditional techniques by our artisans. The handcrafted ceramics in this collection are made to last, crafted from high-quality materials and with durable, food-contact-safe colors and glazes that provide long lasting durability. Your feedback for these products has been consistently positive, whether for elegant dinners or quiet family breakfasts. The "Capri" Majolica collection is available in a variety of shapes and sizes, including plates, bowls, cups and teapots. Each piece is unique and features a slightly different design, which means you can create an exclusive table setting. We are very proud of this achievement and we are sure you will continue to love these unique pieces that will become a treasured addition to your home and a wonderful legacy for your family because, let's not forget, our collections are eternal. Discover our collection of handcrafted ceramics hand-painted with citrus fruits on a blue background and be captivated by the beauty and quality of these unique pieces.