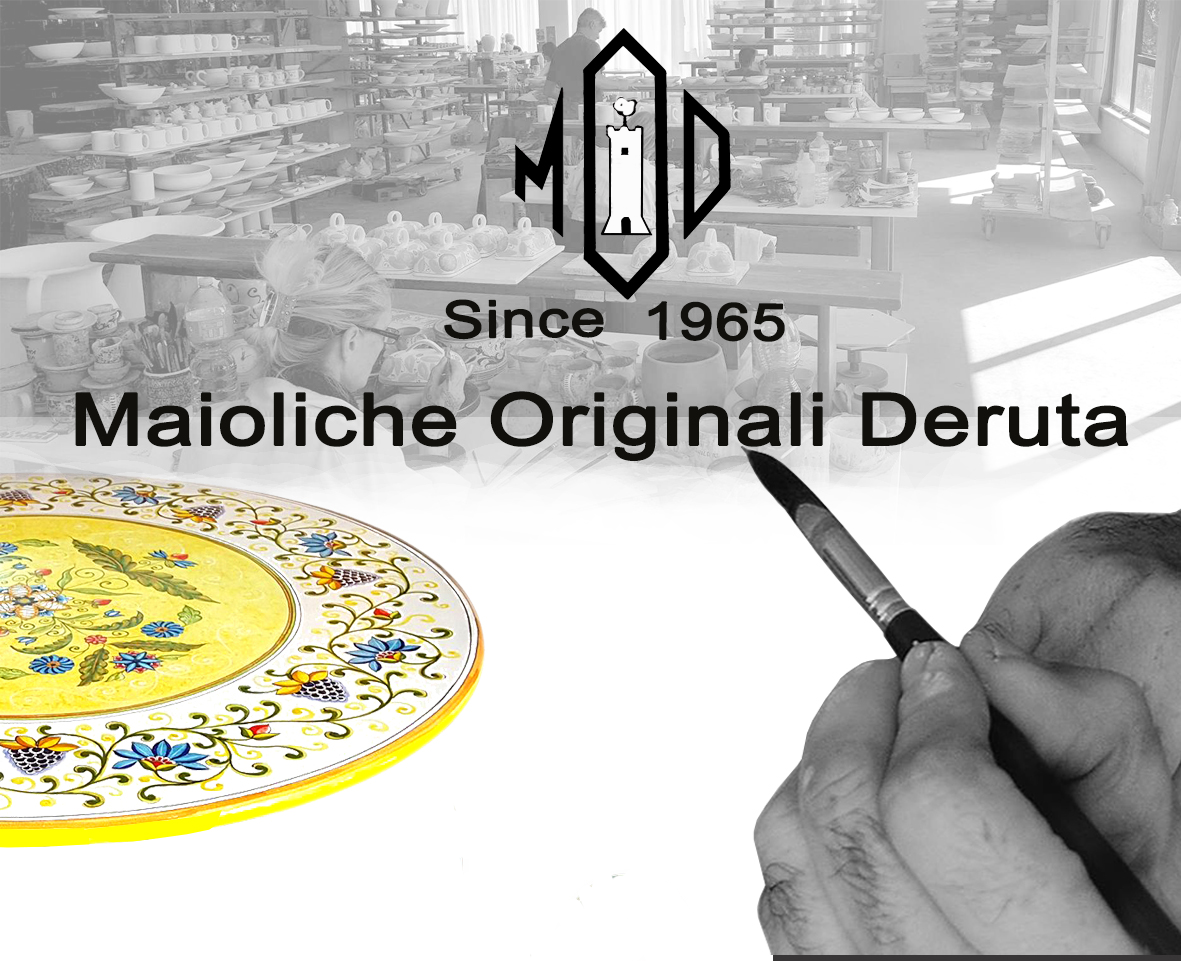 • Mod-Derutaitaly ceramics
Deruta is one of the most ancient cities of ceramic production in Italy.The company M.O.D over fifty years of life has perfected its artistic techniques that aim to perfection and we are proud to say that our production qualitatively speaking and 'among the most' refined that the market offers. We produce in Italy a wide range of ceramic items ranging from classic tableware to vases and special objects up to real masterpieces.
All our items are entirely hand made both in form and in decoration in our company located in Deruta, Italy.
Authenticity'
All our production is entirely hand-made within our company in 2000 square meters with an exhibition on the ground floor of 1000 square meters overlooking the Via Tiberina, the main street of the village of Deruta.